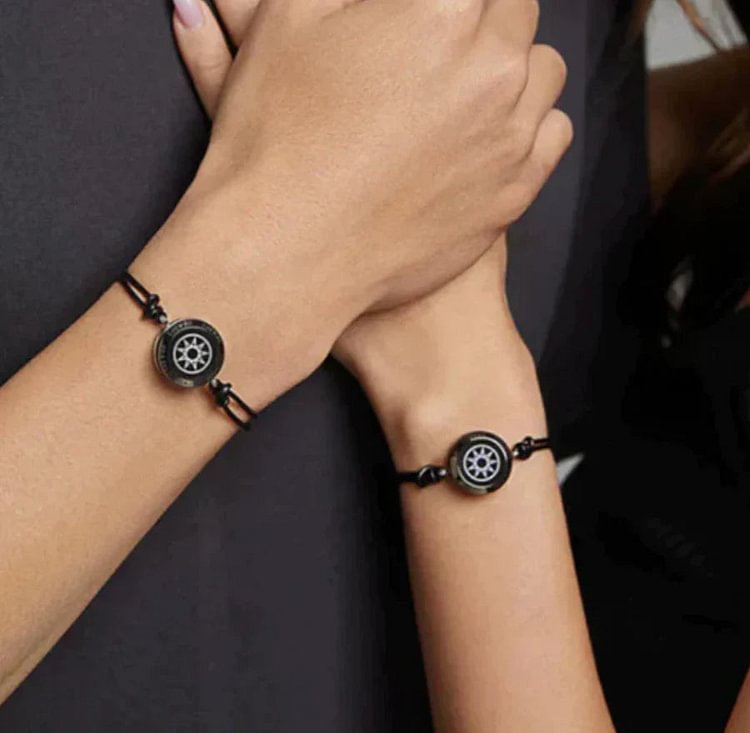 ARE YOU FAR APART FROM A LOVED ONE?
These love bracelets notify your loved one whenever you touch your own bracelet to let the person wearing the other bracelet know you are thinking of them. For example, if you're in California and your loved one is in Texas when you tap your bracelet theirs will light up letting them know that you are thinking of them & miss them!
Whether you are in a long-distance relationship or just away for a few days, you can always remind your loved one that they are always in your mind. These are also perfect for family members that are moving out like your child moving out to go to college!
☀️🌙The design concept of jewelry is the sun and moon. Boys give girls light like the sun; girls as the moon to give boys all devout romance.
💝💕We give the sun and moon a romantic flash when they miss each other through the smart core in the jewelry. The sun and the moon miss each day, light is the most "reluctant" witness of love and miss.
HOW DOES IT WORK?
Our bracelets work by connecting to your phone's Bluetooth similar to an activity tracker, except while being connected to your phone you are one touch away from notifying your love that you are thinking of them! You two could be across the world from each other and they would still light up!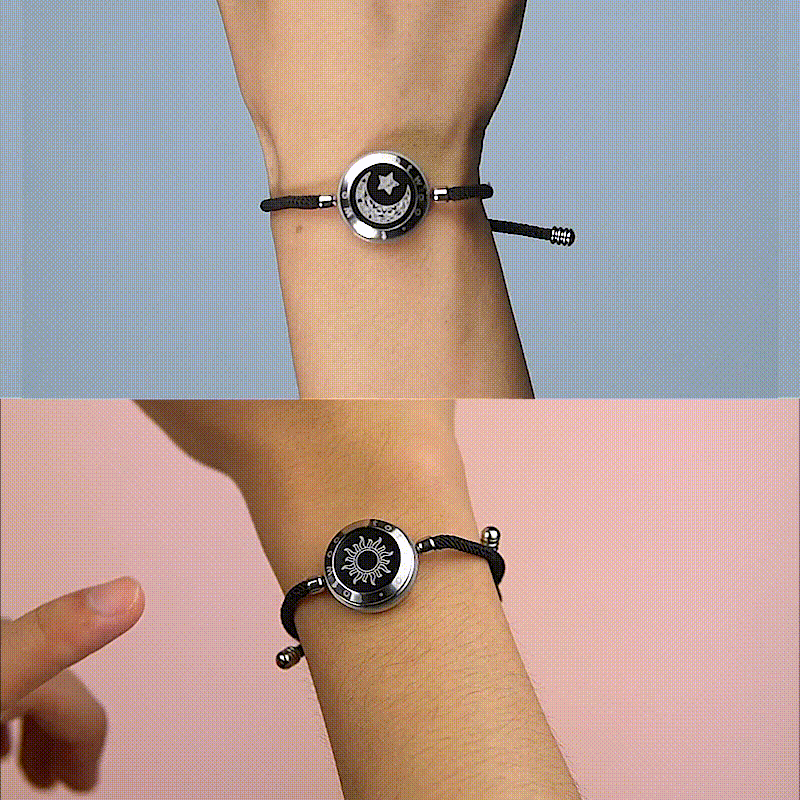 IS THERE ANY MONTHLY SERVICE FEE?
Never! You simply download our app from the instructions provided in your package and sync both of your devices up, and you are done. No monthly fees.
DOES THIS BRACELET HAVE MORE FEATURES?
Yes! Our newest feature lets you set reminders at certain times of the day by selecting an LED color of your liking. For example, if you need a reminder for a meeting, you can set it to flash Purple at 12 PM!
【Product Specs
】
🎁 EVERY ORDER COMES WITH A GIFT BAG AND 2 GIFT BOXES 🎁
No matter how far away you may be from the other person wearing this bracelet as long as they have access to internet you two will be able to connect to each other!
Size: Adjustable